Concentrix to open its office in Advance Business Center, leasing almost 75% of the project's first stage
19.06.2018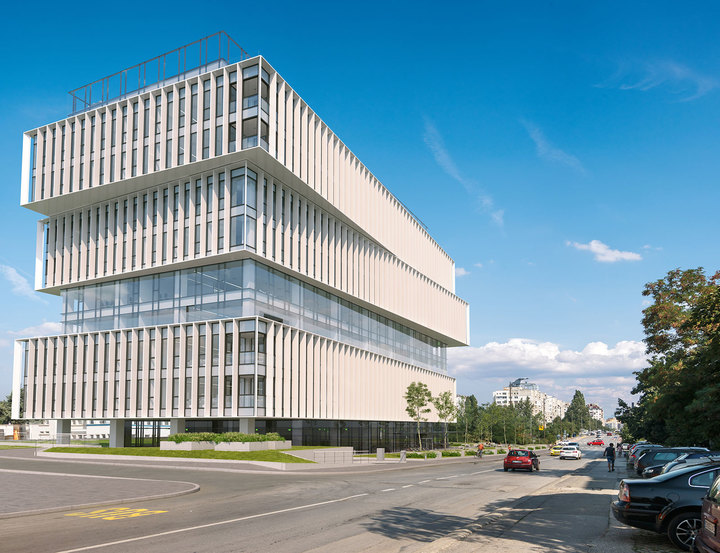 ▪ Concentrix will initially lease 11,500 m GLA of office space with GTC's Advance Business Center I with an option to extend the leased space by another 2,900 sq. m
▪ Advance Business Center I is the first stage of a modern class A office building, which is currently being developed by GTC in Sofia, Bulgaria, with completion scheduled for Q1 2019
▪ Total leasable area of the building is 15,600 sq. m
Concentrix, international leader in global business services (subsidiary of SYNNEX Corporation), signed head of terms with GTC Bulgaria to lease 11,500 sq. m GLA of office space with 225 sq. m terrace and 220 parking spaces in Advance Business Center I. GTC and Concentrix concluded the agreement with an option for additional 2,900 sq. m GLA. Advance Business Center I, currently under construction, and planned to be completed in Q1 2019.
"We are delighted to welcome Concentrix as our client and looking forward to cooperate with such an experienced company. It is safe to say that Concentrix's demanding employees will find their new working space to be of the highest quality and comfort. Advance Business Center will be the highest office building in the established business location with excellent transport accessibility and was already awarded LEED GOLD pre-certificate" – added Daniel Bercovich, GTC Bulgaria's CEO.
Advance Business Center I is located next to a metro station, providing quick access to the main area – of the Ring Road and Alexander Malinov Blvd, where many companies establish their headquarters in Sofia.
Advance Business Center will deliver 9 office floors of 15,600 sq. m GLA and 3 underground levels with 270 parking lots. Additional 7 parking places will be available on the above ground parking. The office building will feature an exquisite reception with state-of-the-art lobby, as well as restaurant and cafeteria with outside seating places providing view of the green areas.
The expected delivery of the first stage is Q1 2019. The second stage, Advance Business Center II, will offer 17,500 sq. m of additional office space and is planned to be delivered in Q4 2019.
source: http://gtc.com.pl